Nothing is normal in our household. A daddy in night shift, a nocturnal mommy and *gasp* a nocturnal baby? It baffles me that my toddler would be awake in the middle of the night to play just when I was about to go to sleep. And she doesn't do it quietly. Just the other day when it was daddy's day off, she was in the mood to wake every person in the household with her loud crying and insisted on opening the lights so she can play.
This time she stayed awake till dawn. Since it was almost morning, daddy decided to go for a walk. Sort of exercise, his opinion not mine. I think it was a father-daughter tandem thing way of torturing me. It's cold and I have no sleep yet. All I wanted was to sleep in our soft bed under the warmth of downy comforters. But my two favorite persons said otherwise and majority wins in our party, so we walked.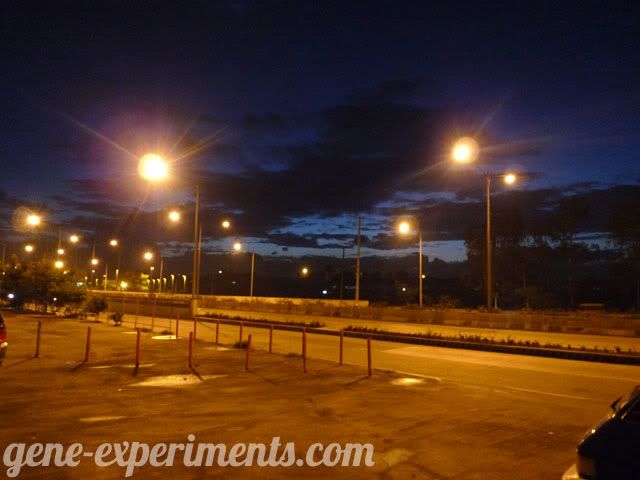 With that walk comes this lovely shade of blue dawn. I took a photo and realized their decision no longer annoyed me inspite of semi-freezing my legs with the morning chill. Our morning walk and the beautiful dawn inspired me to read about online degree programs, particularly the
Devry University review
.