Filipinos love celebrating the Christmas. As soon as the -ber month hits it won't be long before you hear Christmas music, see Christmas decorations and planning gifts for our friends and families. Aside from summer days, Christmas is the most anticipated vacation we all look forward to.
With the brilliant minds of the creator and founding members of Pinay Mommies Community, they created a giveaway caravan for the month of August. We are sharing the love to our fellow Filipinos and as a thank you for our dear readers.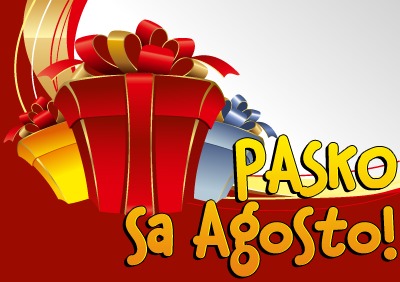 Pasko sa Agosto is almost a month long giveaway. Starting from August 10, 2011 and ends on August 31, 2011. As I am typing this, there are 24 Filipino bloggers listed giving away different prizes in all shapes and sizes. From stuffed toy to beauty essentials, even cash prizes! The best thing about this giveaway is you only need to be a reader of their blogs for a chance to win the prizes.
Just so you know, I am one of those bloggers hosting a giveaway. If you want to win the products below, then click on the image so re-direct you to my contest page in my lifestyle blog
Late Bloomer Blog
.