A terrible view welcomed us when we had our walk in Marikina Riverbanks yesterday.
As the title say, here is what is left of the Marikina River. (click the images to view larger)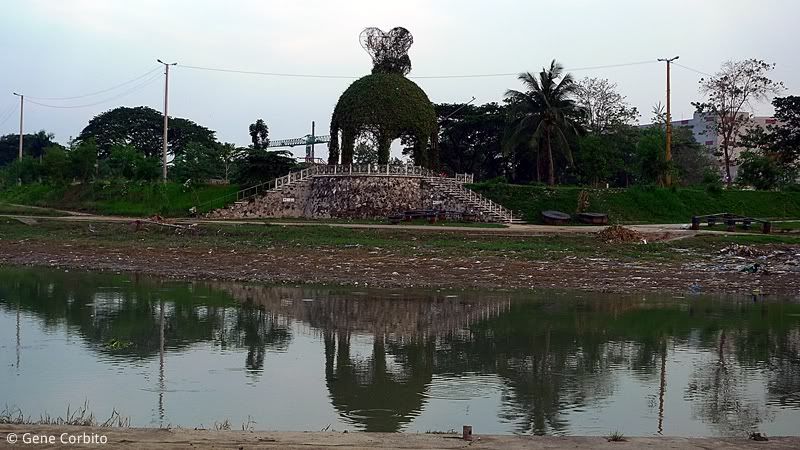 Notice the green part of the river banks, the water should be up to there. Now it's filled with mud and garbage.
Piles of mud, garbage and water plants.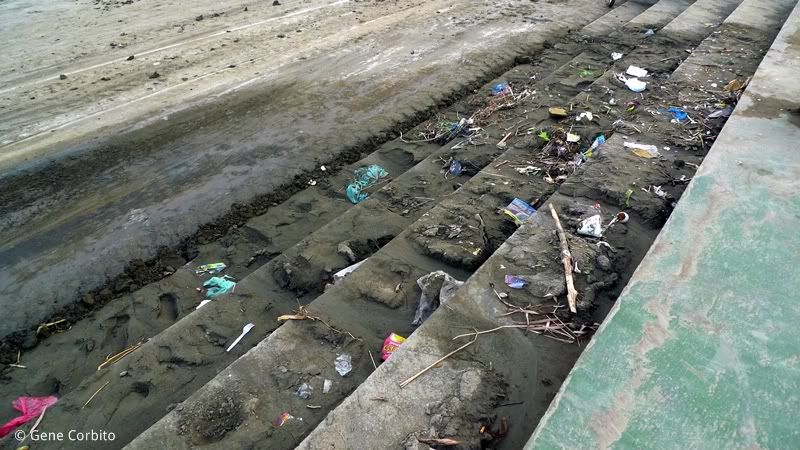 The lower stairs of the amphitheater.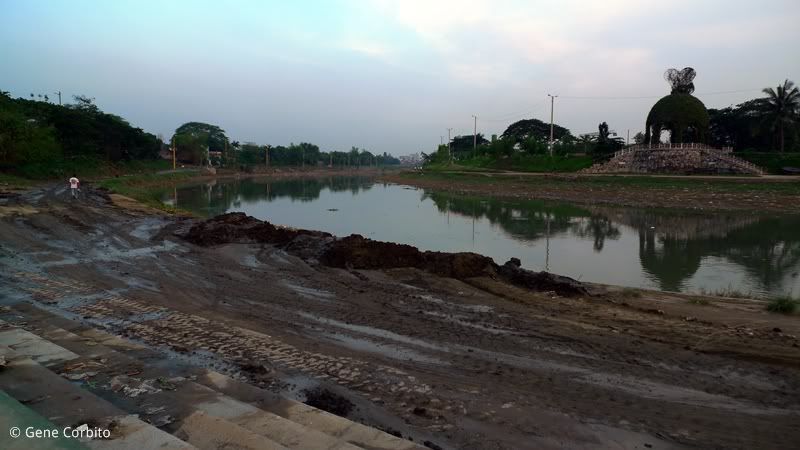 Direction going to Marikina River Park filled with mud.
Still we are so thankful that this is just the damage of Typhoon Bebeng. We are so thankful that we didn't experience another Ondoy. It's almost two years now yet I still fear the possibility of high flood during typhoon.