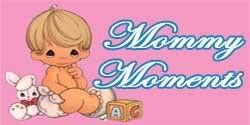 Una loves going on a road trip. I guess she got that trait from me. She's actually familiar with the sound of our car alarms. She also made a bond with DK's Uncle. They would take her everyday on a school day to fetch her Tita Nessie from school. And whenever she's in our car, she would fuss over the radio buttons and adjust the AC or even go to DK's side to hold the wheel.
Left: September 2009. Right: January 2010
We still have to buy a car seat for Una but with all of her vaccine expenses, it's just so darn expensive to purchase a decent car seat for her. But we are pushing to get one for her as soon as we're done with the car loan by he end of May. It's all about her safety after all.
While we don't have that car seat yet, I have to think of ways of amusing her once she's stuck behind the seat belts.
What do you recommend Mommies?