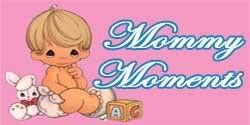 Summer started early this year. With the El Nino, extreme heat from the sun and daily temperature averaging to 32°C, it's just normal for families to start planning the summer outings as early as February.
With a 14 months old daughter who is a bit overwhelmed with the amount of water in her inflatable pool, we have no choice but extend her bath time to help sooth her in this heated weather.
We also coax her to drink lots of water and fruit juices to help her cool down her body temperature. No plans for summer outings yet but hopefully we will have one of those spontaneous swim in one of the pools in the Camp near us.
Una with her Papa Boy, taken last year
(He is actually DK's Uncle but Una calls him Papa)